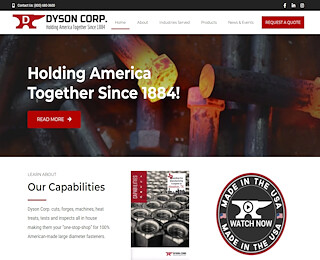 Contact Dyson Corp for the socket head cap screw you've been looking for. We have one of the largest online inventories of quality, industrial-strength screws, nuts, bolts, and fasteners, built tough to take anything that comes their way. Call us for custom forging, machining, heat treating, or inspection and quality control.
Apollo Optical Systems
925 John St
West Henrietta
NY
14586
(585) 272-6170
apollooptical.com
At Apollo Optical Systems, we've mastered the art of plastic injection molders to create precision products for our clients. See us for polymer optics, microns arrays, polymer injection molding, single point diamond turning, metrology & testing, and assembly. You won't regret choosing us for your project.
Apollo Optical Systems