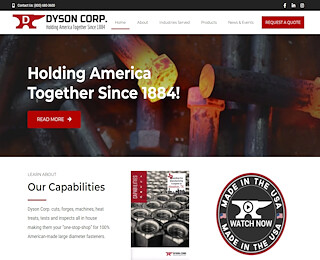 Would you trust an import anchor rod to do the job at hand? Made-in America anchor bolts and rods from Dyson Corp and forged in-house to exacting standards so you can sleep better at night knowing you've selected the highest quality fasteners for your industry- whether that happens to be bridge construction, marine application, hydropower, infrastructure, or mining.
Osorio Metals Supply, Inc.
4518 W. Haddon Ave
Chicago
IL
60651
7737724060
osoriometals.com
Check out high-quality folding security gates in Chicago from Osorio Metals Supply when looking for a durable product that will last. Review specs on our website or get in touch with us by phone at 773-772-4060 if you have questions about our folding gates. Don't forget to join our email list for news and informative articles.
Osorio Metals Supply, Inc.